Formaldehyde Test Chamber
| | |
| --- | --- |
| Categories | Temperature Humidity Test Chamber |
| Album | View larger image |
| Brand | CLIMATE Tester |
| Model | CF Series Formaldehyde Test Chamber |
| Inner volume | (1.0±0.02)m³ |
| Test temperature range | (10—40)℃, accuracy:±0.5℃, Resolution 0.1℃, Adjustable |
| test humidity adjustable range | (30—80)%, accuracy:±3%, Resolution 0.1%, Adjustable |
| FOB port | shenzhen |
| Terms of Payment | L/C, D/A, D/P, MoneyGram, T/T, Paypal |
| Update Time | 2019-01-21 |
Formaldehyde Test Chamber

Product Description:
Formaldehyde Test Chamber is used to test formaldehyde emission of various wood-based panel,composite wood flooring, carpet, carpet padding, and other interior decorationmaterials, also other building materials under constant temperature humidity.

Technique Data:
| | |
| --- | --- |
| Inner volume | (1.0±0.02)m³ |
| Test temperature range | (10—40)℃, accuracy:±0.5℃, Resolution 0.1℃, Adjustable |
| test humidity adjustable range | (30—80)%, accuracy:±3%, Resolution 0.1%, Adjustable |
| Air exchange | (0.1—2)m/s, accuracy:±0.05 m/s, Adjustable |
| Air speed | (0.2—2)m³/h, accuracy: ±5%, Adjustable |
| Leakproofness | 1KPa relative pressure, leakage rate<10-3×1m³/min, import and export air differ<1% |
| background levels | formaldehyde≤0.006mg/m³ |
| Adiabaticity | The wall and door of the climate box is effectively thermal insulation |
| Noise | less than 60dB |
| Continuous working hours | not less than 40 days |
| monitoring parameter | Monitoring the temperature and humidity, air discharge, switching time, working time, data can be transferred and stored |
| Method of controlling humidity | The dew point control method is adopted to control the relative humidity, the humidity is stable, and the fluctuation range <3%.rh. no water appear on the inside |
| Out dimension (W×D×H) | 1630 x 1200 x 1850mm |
Configuration list:
| | |
| --- | --- |
| Standard | computer, sampling tube, absorption bottle, gas sampler |
| Optional | spectrophotometer, water bath, medicament, glass apparatus, standard solution, Balance |
Working principle:
Put sample of 1 square meterarea into the temperature chamber which controlled control in a certain valueof temperature, relative humidity, air velocity. The formaldehyde released from samples, mixed withthe air in the cabinet, regular extraction in the air, and the air will bedrawn through the absorption bottle is filled with distilled water, all theformaldehyde in air dissolve in the water; Measure the amount of formaldehydein the absorption solution and extraction of air volume, and show it bymicrograms per cubic meter (mg/m after), calculate the amount of formaldehydein per cubic meter of air. Sampling is cyclical, until the test theformaldehyde concentration in the oven to reach equilibrium.
Features:
1. Box inner chamber is madeof stainless steel, the surface is smooth and no condensation, adsorptionformaldehyde, guarantee the accuracy. Thethermostat box is made of hard foaming material. Thedoor is sealed with silicone rubber, and it's good thermal insulationperformance and sealing performance. Box is equipped with forced aircirculation device (it's form the circulating air flow), to ensure the consistenttemperature and humidity balance of the main structure in the cabinet: Theinner tank is a mirror stainless steel test tank., the outer for insulationcasing, compact, clean, efficient, energy saving, not only reduces the energyconsumption and reduce the time of the balance of the equipment.
2. Using a 7 inchtouch screen as personnel operating equipment dialogue interface, intuitive andconvenient. Directly to set up and display the temperature in the cabinet,relative humidity, temperature compensation, compensation, dew point deviation,dew point temperature deviation, adopts imported sensors, and can automaticallyrecord and control curve drawing. Special control configuration software, therealization of system control, program setting, dynamic data display andhistorical data playback, fault recording, alarm Settings, and other functions.
3. It adoptsindustrial module and imported programmable controller, good operationstability and reliability, It can ensure the trouble-free operation for a long timeand improve the service life of equipment, also reducing the operation cost ofthe equipment. And breakdown self check and prompt functions. It is convenient forusers understanding the running situation of equipment, maintenance is simpleand convenient.
4. The control program andoperation interface are in accordance with the relevant test standardoptimization design and simplely convenient operation.
5. It changed the existingreciprocating humidify the fog, dew point method is used to humidify, make thecasing humidity change smoothly, thus greatly improve the accuracy of moisturecontrol.
6. It adopted the importedfilm platinum resistor as temperature sensor, high precision, stableperformance.。
7. With advanced technology inthe heat exchanger and high thermal efficiency, reduce the temperature gradient。
8. The compressor, such astemperature and humidity sensor, controller, relay device and so on, thesespare parts adopted imported components。
9. Protection device: climate,water tank has high and low temperature dew point alarm protection with highand low water level alarm protective measures.
10.Integration of the whole machine structure iscompact; Installation, debugging and use is very simple.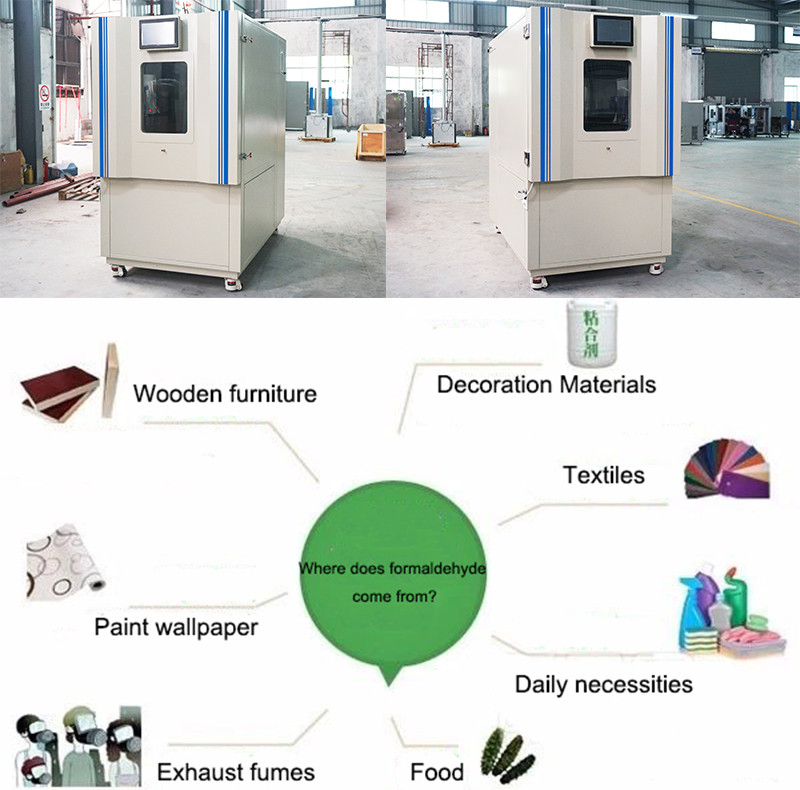 Please send your message to us
*
We will reply your inquiry to this Email as soon as we see it
Tel: +13631613247

ivy@szkuncan.net

Huilong Village, Qiu'ai Town, Yinzhou District, Ningbo City, China
Address:

Daojiao Industrial Zone, Dongguan City,Guangdong Province,China