The organization code is issued by the People's Republic of China in accordance with the law, according to the law of the organs, enterprises, institutions, social organizations and private non-enterprise units issued a nationwide unique, always the same code.
The uniqueness and always invariance of the organization code makes it provide a powerful technical guarantee for the realization of computer automation management and information exchange.
Organizational code information is at the heart of the organization's basic information. For the information sharing and government departments to strengthen supervision and management to play a comprehensive performance to provide a technical basis.
Climate Instrument has over 10 years of industry experience in designing and manufacturing environmental chambers and temperature controlled products. Our environmental chambers are designed to simulate a full range of environmental conditions to test or store your products. We specialize in test chambers that are capable of extreme cold and hot temperatures combined with humidity, tensile or vibration. Climate Instrument also manufactures a variety of environmental chambers that simulate other climatic conditions such as rain, wind, dust and sun.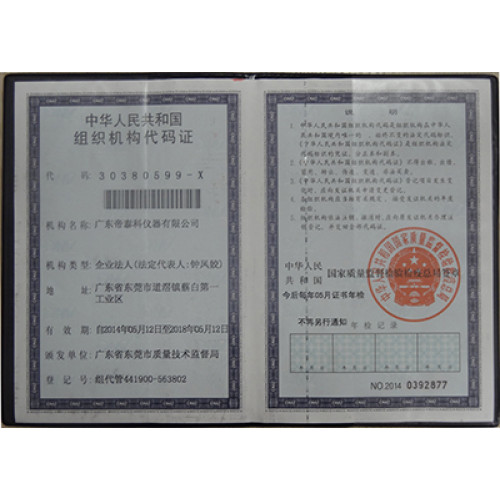 Period:
2016-06-12 - 2018-06-12
Certification bodies:
State Administration of Inspection and Quarantine
Tel: +13631613247

ivy@szkuncan.net

Huilong Village, Qiu'ai Town, Yinzhou District, Ningbo City, China